Todas as 49 músicas presentes na trilha sonora de NBA 2k18 foram divulgadas. É possível observar na lista que há tanto artistas modernos como Kendrick Lamar e Drake quanto alguns mais antigos como Outkast.
A 2K não divulgou no entanto quem foi o responsável pela trilha sonora deste ano. Sabe-se que nos anos anteriores essa tarefa foi dada à estrelas como LeBron James, Pharrell Willams e Imagine Dragons.
NBA 2K18 chega ao PC, PS4, Xbox One, PS3 e Xbox 360 no dia 19 de Setembro deste ano, ou 15 de Setembro para aqueles que realizarem a pré-compra.
Confira abaixo a trilha sonora completa do game: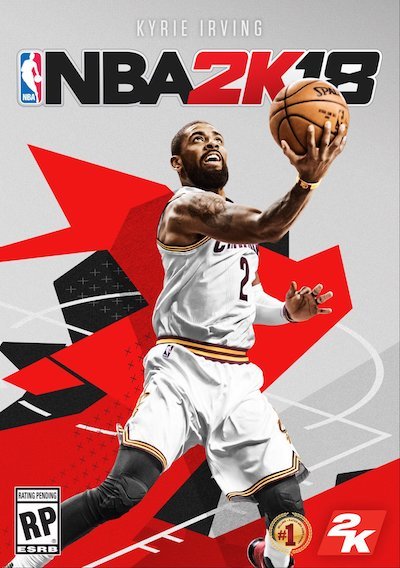 el So Good – Mase
Gonna Make You Sweat (Everybody Dance Now) – C + C Music Factory
Hip Hop Hooray – Naughty By Nature
I Can't Drive 55 – Sammy Hagar
Jungle – X Ambassadors feat. Jamie N Commons
Pour Some Sugar on Me – Def Leppard
Put Your Hands Where My Eyes Could See – Busta Rhymes
Shook Ones Pt. II – Mobb Deep
Sirius – The Alan Parsons Project
So Fresh, So Clean – Outkast
The Walker – Fitz & The Tantrums
The Zoo – Scorpions
They Reminisce Over You – Pete Rock & CL Smooth
Victory – Puff Daddy feat. Notorious BIG & Busta Rhymes
'93 Till Infinity – Souls Of Mischief
All Of Me – Big Gigantic feat. Logic & Rozes
Am I Wrong – Anderson Paak feat. Schoolboy Q
Birdwatching – The Shelters
Can't Have – Pitbull feat. Steven A. Clark & Ape Drums
Comin Out Strong – Future feat. The Weeknd
Conrad Tokyo – A Tribe Called Quest
Deep End (Tarro Remix) – They
Do What I Want – Lil Uzi Vert
Don't Threaten Me With A Good Time – Panic At The Disco
HTP – Vintage Lee
Humble – Kendrick Lamar
Know The Ledge – Eric B. & Rakim
Let It Fly – Johnny Stephene
Living Like Khaled – Cousin Stizz
Nas Is Like – Nas
No Lie – Sean Paul feat. Dua Lipa
Portland – Drake ft. Quavo & Travis Scott
Shock Horror – Shy Luv
Slam – Onyx
Stand Back – PnB Rock / A Boogie Wit Da Hoodie
Victory – Joey Bad
Wasatch Front – Dame DOLLA
Wrote My Way Out – Nas, Dave East, Lin-Manuel Miranda, & Aloe Blacc
Hush – Linda Lind
Aurora – RL Grime
1984 – Salmo
4 Vérités – Take A Mic
Chantaje – Shakira feat. Maluma
Cult – Emiskilla
Feel It – GTA & What So Not feat. Tunji Ige
Fever – Roosevelt
Human (Rudimental Remix) – Rag' n' Bone Man feat. Rudimental
Tokyo Drift – Woodie Smalls
U Don't – Double K
Você já faz parte do nosso Grupo no Facebook? Faça já parte e interaja com os redatores e outros leitores do site! Link para o grupo: https://www.facebook.com/groups/criticalhitscombr/. Já está lá? Curta também a nossa página do Facebook!
Torne-se um patrão do site!
Você sabia que ao tornar-se um patrão do Critical Hits, você ajuda o site a continuar crescendo e ainda ganha vantagens exclusivas como acesso a um design mais clean sem propagandas, Critical Cast 5 dias antes de todo mundo e acesso ao nosso grupo secreto no Facebook/Whatsapp?
Torne-se já um patrão você também!
Você já ouviu o Critical Cast dessa semana?